2009 BEST ADULT

TOY AUSSIE

Pocket's Sizzle N Red N Hot

Bred and Owned by Ruth Vanderhoof

of Pocket Aussies

Pocket's Sizzle N Red N Hot

Bred and Owned by Ruth Vanderhoof

of Pocket Aussies

Sizzle is a gorgeous stud dog, representing the breed extremely well. Showing off his beautiful red tri color pattern with white accents.  He has awesome heavy bone structure with the true Aussie look of the future toy. He is proudly owned by Ruth Vanderhoof.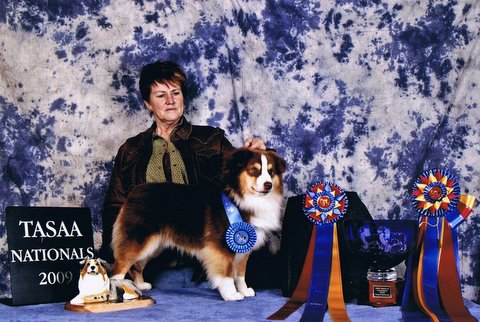 Alta Mercedes Blue

Bred and Owned by Valerie Nilsson

& Cheryl Bevans of Alta Aussies

This is a darling quality representation of the Toy Aussie Breed.  She has a wonderful blue merle color pattern with beautiful white markings. Her owners are very proud to have bred such a great young toy female with the structure of the aussie of the future.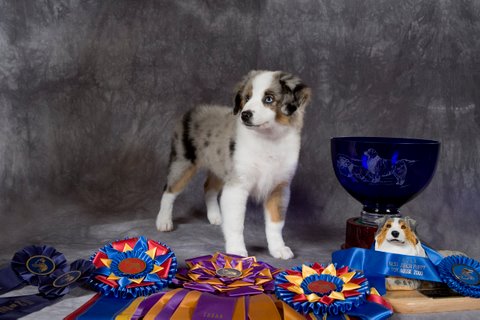 2009 BEST TOY

PUPPY AUSSIE

"BEST IN SHOW"

Alta Mercedes Blue

Bred and Owned by Valerie Nilsson

& Cheryl Bevans of Alta Aussies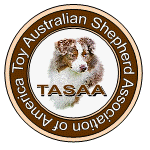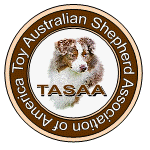 2009 TASAA NATIONAL CHAMPIONSHIP RESULTS

T O Y   A U S T R A L I A N   S H E P H E R D   A S S O C I A T I O N   O F   A M E R I C A